Welcome to our website!
This website exists to provide both existing clients and potential clients with information concerning our firm and our unique, low-pressure approach to personal and professional services. We have an excellent client-retention rate, and are extremely proud of the high-quality services that our firm provides.
Please, feel free to browse our website to see the services we offer as well as the many helpful resources we provide. When you are ready to learn more about what we can do for you, we encourage you to contact us.
Breaking News: Court Temporarily Blocks Overtime Rule

On Tuesday, November 22, 2016, a Federal Court issued a preliminary injunction to temporarily block the U.S. Department of Labor (DOL) from implementing and enforcing its Final Overtime Rule nationally, pending further order by the court.
What does this mean to you?
As a result of the ruling, employers currently do not need to comply by the original December 1 effective date.
The injunction is temporary pending further review of the court.
We have no way of knowing if or when the status of the regulations will change.
JB Accounting & Tax Services, PC is monitoring the situation, and we'll post any new developments about this and other regulatory issues that may impact you.
JB Accounting & Tax Services, PC appreciates the opportunity to partner with you.

Publication date: November 2106. The material contained above is current only as of the date of publication. These materials are for informational purposes only. They are not legal advice and should not be relied on as such. You should contact your attorney to obtain advice with respect to any issue or problem.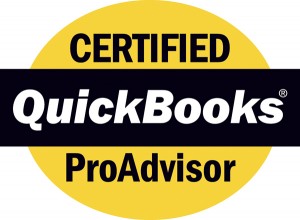 2016 Standard Mileage Rates for Business, Medical and Moving Announced  
Beginning on Jan. 1, 2016, the standard mileage rates for the use of a car (also vans, pickups or panel trucks) will be:
54 cents per mile for business miles driven, down from 57.5 cents for 2015
19 cents per mile driven for medical or moving purposes, down from 23 cents for 2015
14 cents per mile driven in service of charitable organizations
The business mileage rate decreased 3.5 cents per mile and the medical, and moving expense rates decrease 4 cents per mile from the 2015 rates. The charitable rate is based on statute.